So I have a brilliant aunt- ok that's a lie, I have a lot of brilliant aunts. But this one that I am talking about came up with the idea to send my grandma and grandpa hugs while they are on their mission in Africa.
Well I have kind of slacked on sending some to them-- but I will fix that! (tonight actually)--and I wanted to share them with you all cuz I think they are cute and uplifting and inspiring. If anything, this will be good for posterity sake.
So here you go- hope you can enjoy these. (ps, these are totally not in the right order so forgive me)
Here are a few of the hugs that have been sent. Others have been as attachments:
A HUG FOR EVERY DAY YOU'RE AWAY!
Mom & Dad,
Just a few words about the hugs. Though I will be sending them here to this address they are directed to the both of you. Each family will be assigned a certain number of days, depending on the size of the family. You'll get hugs in the form of quotes we've heard, funny stories or jokes, musings or memories from one of us. Pictures the kids will draw for you, photos of parties you've missed, etc. Most times, as is such in this email, the hugs will come in one email but will be meant to read progressively over time. So don't read ahead! Just read that day's hug that day and the next the next, and so on. To minimize the temptation to read ahead I've put big spaces between each one. Refer to the subject line to see how many days are included in the one email. Originally I was going to put these all on a file in your computer and label them "TOP SECRET", but life turned so completely upside down in the months before you left that I never could get it coordinated with all the family in time to make it what I wanted it to be. So... through email is really the only way I could do it so that it wasn't a huge project for each of the families all at once. Don't worry about printing our hugs. I will be printing them as we go along so that they can be saved in a binder. Hugs are not meant to be replied to, unless you wish. They are merely for your enjoyment and a means of being connected to your kids and grandkids while you are away, just as if we could give you actual hugs.
love, Cari and all of us
Here is your first hug!
HUG-July 5, 2011

Some Quotes about hugs:
A hug delights and warms and charms,
that must be why God gave us arms.
~Author Unknown
I will not play tug o' war. I'd rather play hug o' war. Where everyone hugs instead of tugs, Where everyone giggles and rolls on the rug, Where everyone kisses, and everyone grins, and everyone cuddles, and everyone wins.
Shel Silverstein
" A hug is a great gift - one size fits all, and it's easy to exchange."
Unknown
Love you Mom and Dad, miss you already! -Cari
HUG-July 6, 2011
"The greatest good we can do in helping others become what they can become will be to lead them to the Savior."
D. Todd Christofferson
Law Allows Us to Reach Our Potential
HUG- July 7, 2011
Picture of Cari and Jared (Sorry... couldn't get it to copy and paste right...)
"LOVE YA KID!"
HUG - July 8, 2011




This reminded me of Becky and Aaron's, "grown another head" skit. "then I could be my own companion...."
HUG - July 9, 2011


I'm especially grateful for my parents for going on a mission--I got their house" Drr!
It's still clean by the way!! Love you both!
HUG - July 10, 2011


Corinthians 16
20And when they went from nation to nation, and from one kingdom to another people;
21He suffered no man to do them wrong: yea, he areproved kings for their sakes,
22Saying, Touch not mine anointed, and do my prophets no harm.
23aSing unto the Lord, all the earth; shew forth from day to day his salvation.
24aDeclare his glory among the people; his marvellous bworks among all nations.
HUG - July 11, 2011


"Group Hug"
Happy Sunday Mom and Dad!!
I wish we would've taken a goup hug picture when we were all together. Don't these leemers seem so happy, snugled and content?Maybe you'll get to see some leemers!!
HUG - July 15, 2011
Last night I met with the pianist to discuss our plans for ward choir.
We've adapted this song (We thank thee oh God for a prophet) to add a choir. I've been preparing it all week. She loved it! And that made me feel good. Wish I could share the details with you, and sing for you what it'll sound like but I can't do that. Here is a link to hear what the piano music sounds like. If you like his music you can download it to your computer and listen to it when you get ready in the mornings or any other time. Love ya. -Cari
http://hymnarrangements.blogspot.com/2007/09/we-thank-thee-o-god-for-prophet.html
HUG - July 16, 2011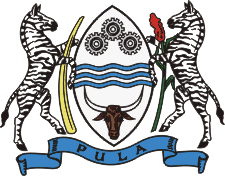 BOTSWANA COAT OF ARMS
Safe journey to you as you travel to Botswana! - Cari
HUG July 17, 2011
This really is a sunday this time. Happy Sunday!!
I came across this video this week on the church website. LOVED IT! Hope you enjoy!
http://lds.org/pages/international-video-contest-winners?lang=eng#life
If you want to see more of these fun "hugs" see my "Family Newsletter" page.